Never Too Late to Learn
In my career, I have only one regret: not learning an instrument well enough to accompany myself when I sing.
Well… All That has Changed!
Lately, the ukulele has made a come back as a favourite musical instrument. A few years ago, I discovered just how easy this portable instrument can be. Now, I'm using it in my kids' shows, and sharing it with my students, so they can sing and play too!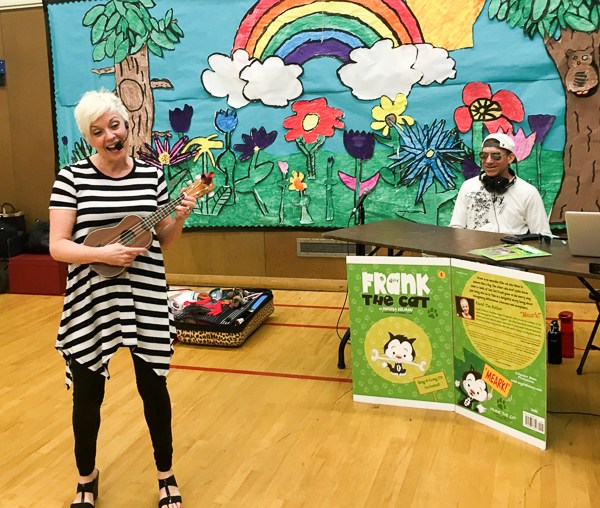 Pick One Up
I recommend the Kala ukulele for beginners. I myself have several, both the standard sopranos and also, the slightly larger altos – which have a richer tone. A decent ukulele will run for $80-$150. These make a wonderful gift, and there are so many learning options online. My fave is Doctor Uke because he plays the song, shows you the chord chart and gives you lyric sheets, as well as providing other great learning tools.
Rent or Buy
Did you know that there is actually a ukulele shortage? It really has become that popular! Don't worry, it will likely cost around $8/mo to rent one from your local music store and try it risk free. Let's get friends and family singing again!
When and Where
Because the Ukulele is small and portable, it's great…
around a campfire
on a road trip
on the beach
on a picnic
at a dinner party
This baby has the magic to get your family off their phones and devices and start interacting again.
Happy Singing!