I realized I was pretty good at entertaining kids when my son was a toddler. Every situation became a song and we sang songs like "Bum Full Of Poo Poo," "Get On the Potty" and "Don't Let Daddy Do The Grocery Shopping," to name a few favourites.
Somehow, this led to an opportunity to write children's music for a retail store, and the Juno Nominated CD, "Angela May's Magnificent Musical Menagerie" was born. Not long after, my writing partner, Allan Rodger and I started performing the songs live for the Under 7 Set. We got to let our inner 5 year olds ROCK with the CD's catchy songs, fun costumes and interactive singing and dancing.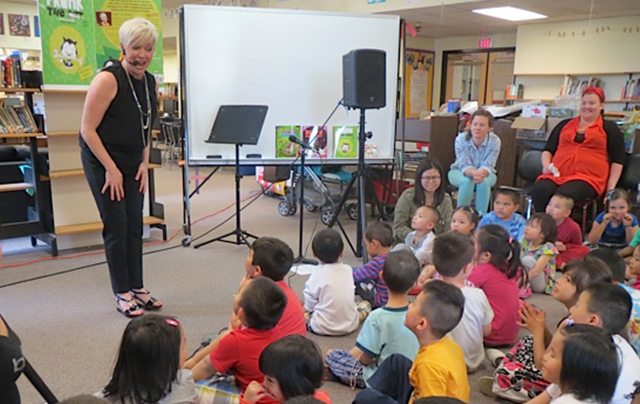 Album Preview –
Angela May's Magnificent Musical Menagerie
About This Album
My kids album is guaranteed to not make grownups go crazy, as you get repeat requests when you're trapped in the car.
Get ready to disco with dinosaurs, boogie with bunnies, do the reptile twist and more!
This 10 song interactive CD, full of Sing-Along, Dance-Along songs will get your little guys excited about music.