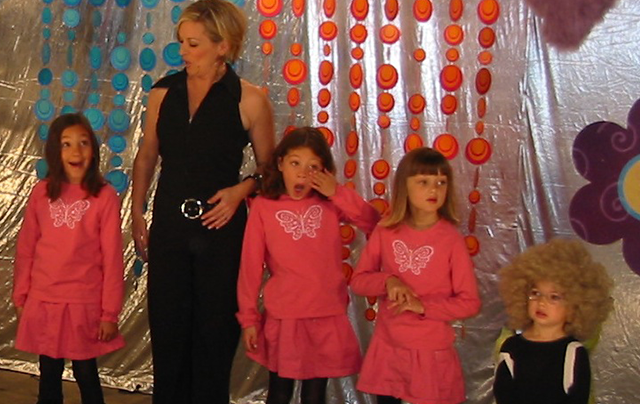 My greatest joy is music. My other greatest joy is children.
When I work with kids, I let out my inner 5 year old and we play!
We sing and dance like no one's watching, and there's no lid on the jar of sparkles. When I perform for kids, we have so much fun dressing up as the characters from my children's songs and books, bringing them to life.
Angela May's Magnificent Musical Menagerie
About This Album
My kids album is guaranteed to not make grownups go crazy, as you get repeat requests when you're trapped in the car.
Get ready to disco with dinosaurs, boogie with bunnies, do the reptile twist and more!
This 10 song interactive CD, full of Sing-Along, Dance-Along songs will get your little guys excited about music.