Live Gig in the Hood!
Once again, The Polyester Philharmonic and I are thrilled to be performing at this year's Lynn Valley Gala. The evening is a wonderful annual fundraiser put on by the Lynn Valley Lions Club. Here is more information about the event.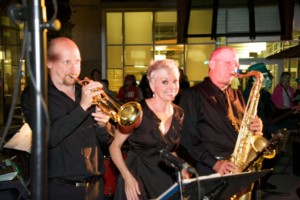 Mirror Ball
We be performing hits from the 60s and 70s, as well as some new disco tracks from my upcoming album "Mirror Ball" – excited to share these!
Tickets – Get the full enchilada for $150:
This gets you dinner, two drink vouchers, our wonderful live entertainment and dancing, late night snacks and limo home
Just the Dance Party for $75:
This ticket gets you admission at 9pm for our get down and boogie segment, followed by late night snacks and limo home
Hope to see there supporting our community and having a blast doing it,